Community & Economic Information
Fargo, Moorhead, & West Fargo's continuous growth and strong economy makes this a community you will want to be a part of! Not only are there over 5,000 open jobs here, but there are a variety of arts, entertainment, schools, & dining options making the Fargo, Moorhead, & West Fargo area unique. Explore each area & what they have to offer with the links below!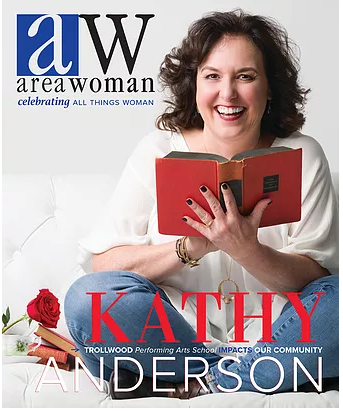 City Websites
---
County Websites & Resources
Popular City Links
---
Economic Information
Find out what all the buzz is about in the Fargo-Moorhead Area! The links below provide a snapshot of the quality of life, cost of living, and explain the community's growth in the past 10 years. The FM area continues to be a great community to live, work, do business, & play.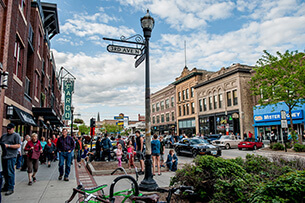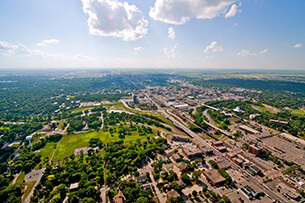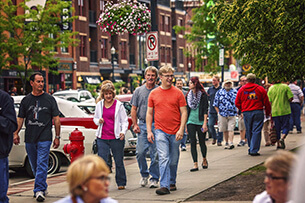 ---
FARGO-MOORHEAD AREA ECONOMIC INFORMATION SOURCES:
Greater Fargo Moorhead Economic Development Corporation
North Dakota Department of Economic Development
Minnesota Department of Employment & Economic Development
Testimonials
" Brenda was very personable and did an amazing job at selling out house. She took the time to get to know our family and a was always available to respond to questions. "
- Rebecca Preussler
" Brenda was excellent. She helped us with the design process in building our new/forever home. Thank you so much! "
- Robert Gromelski
" Brenda was very knowledgeable, helpful, great with communicating updates to me and answering all of my questions. I was confident that I could trust her to provide me with the information I needed to sell my current home and purchase a new one. Brenda also referred me to the mortgage branch of Park Company when I needed to find financing options for a bridge loan. Greg Dean and Michaella Vliem with Park Mortgage were very helpful, I felt confident in their abilities and, I appreciated the great customer service I received. Everyone I worked with at Park Company was always professional and courteous. "
- Charlotte Dorscher
" She handled our sale in an a very professional manner. "
- Patrick Gores
" Brenda Richert was amazing to work with. After being with another real estate company for over a year, it was remarkable to see how fast and hard Brenda works for her clients. She did a great job of updating us along the way and went above and beyond getting us prepared for our new home. We couldn't be happier with the results that we achieved working with Brenda. "
- Jacob Nelson
" We worked with Brenda Richert and she was wonderful! We were so impressed with her knowledge of the entire process from viewing our home flr the first time and knowing what to look for, all the way to the home closing process. She really does a fantastic job and cares about you and will mot quit until you found your home that is "the one". We would recommend her to anyone looking for a new home in the FM area. Thank you! "
- Kelsay Nelson
" She found someone who will buy the house shortly after putting it up for sale. "
- Ann Wagner
" Brenda is a bright and sunny person. We liked her right away. She was able to show us a few homes on our first visit to get a feel of what we were looking for and kept us up to date on new listings. We lived 2 hours away and were not always available to see every home, but when we could get to Fargo, she made herself available to us and helped us find the house we now call home. Brenda is a fantastic realtor. "
- David and Judy Dockter
" Brenda is wonderful at what she does. She was always quick and either answering the phone or calling back as soon as she could. She was always cheerful. "
- Heather Rahn
" We had a great experience selling our home! The only feedback I would give is that we were selling a rental property which was vacant, but we were not informed each time the home was showed, or when people were doing walk throughs in the home. We were told some of the time, but it would have been nice to have been more informed on this. True, the house was vacant, but it was still our home and we would have appreciated a heads up. Otherwise, our experience was absolutely phenomenal and we will go back to Park Company again for our future real estate needs! "
- Fauntel Deshayes
" Brenda Richert is always a great person to work with. She has helped us sell and buy homes in the past. She is always helpful and answers our questions in a most professional manner. Brenda is always quick to respond to our needs. "
- David and Sharon Gunwall
" Brenda is wonderful at what she does. She was always quick and either answering the phone or calling back as soon as she could. She was always cheerful. "
- Heather Rahn
" Brenda was wonderful! "
- Kathryn Nermoe
" Brenda was our realtor and she was great! We never had to wonder if she was following up with other agents or the status of things during our sale or buying our new home. The minute she knew something she would let us know. "
- Travis and Jana Halling
" She was excellent to work with Always kept me informed as to what was going on "
- Donald Benson
" Brenda gave us suggestions to help have a good showing. We only had it on the market a short time before having a full price offer. We were so happy as we had already purchased a different home. Brenda gets the job done. We would recommend her to anyone we know who is looking to buy or sell a home. "
- Brenda Carlson
Previous
Next